Music is fun but complicated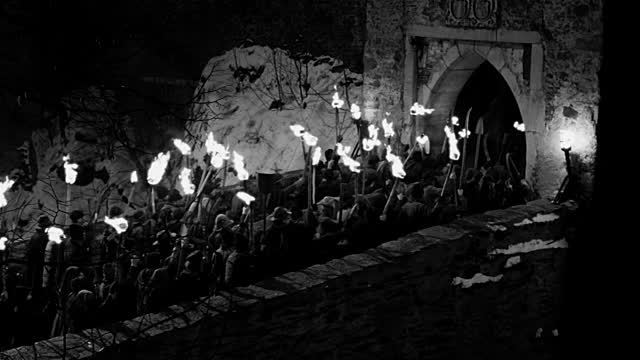 If you are on the hook to play music, have fun but be careful.  If you are in an environment where a bunch of young children are running around, be very selective about what gets played or prepare yourself for the angry mob with pitchforks and torches barnstorming your press box door.  Larger environments will have licenses which means only certain music is allowed.  Quite a bit of modern rap and hip-hop music contains profanity.  Be on the lookout for explicit music and play clean versions or avoid it altogether.  Songs too blatant about sex will be bad for business.  Yes, yes, yes, music can get real complicated, real fast.  Watch out!
Try to plan out your music ahead of time such that it does not detract from your announcing efforts.  Be aware of your audience.  Play tunes you believe they will enjoy.  Never, ever play music for yourself.  Backfire is the only word we can come up with for this.  Do not take music suggestions fro the crowd…or anyone for that matter unless admin insists.  Stick to your plan.
We recommend not playing songs which target the opposition.  "Na Na Hey Hey Kiss Him Goodbye" comes to mind.  Make music fun and it will be fun.  On that note, we realize it hurts the home team's feelings but, in-game music is not about or for them.  Sure, in baseball/softball, you might be playing walk-up clips.  Ok, fine.  The rest of the game is about the audience.  Here's a good rule of thumb on this:
90-30 minutes prior to game time: home team's play selection

30 minutes prior to game time forward: audience play selection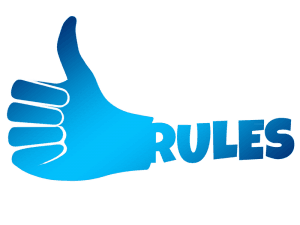 This means within 30 minutes of first pitch or kick-off that the playlist for general audience needs to be in the air all the way until after the contest.  Of course, this will make the home team pout.  Tough!  They have a game to worry about and, if they struggle with this concept, their coaches will have no problem helping them understand.
Your administration may have music it wants played.  If true, play what the bosses want.  The music choices may not be what you agree with but, administrative decisions rule the roost.  Don't argue.  Let it go.  What's the point of arguing, anyway?!  Besides, you prefer announcing above all else, correct?  Yeppers!!!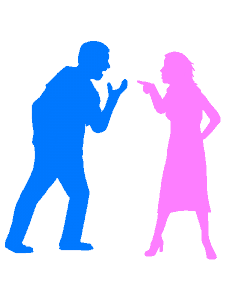 For your convenience, we have assembled some general song lists of what we consider socially acceptable music.  This is not a bible but, more a delineation of  suggestions based upon experience.  Millions of pieces of music exist.  These lists are not exhaustive.  You need to use your own awareness, experience and intelligence when building your own playlist.  As is so much of publicaddressannouncer.org, the concepts presented here promote provocative contemplation.  Think in terms of what will work for you and your organization.  Make your own lists for your own purposes and enjoy!!!
Got Suggestions??? Cool! Awesome!! Amazing!!!
Standard
This is a non-exhaustive list of fun songs which have been used in stadiums, arenas, fields, gymnasiums, swim complexes and more.  Not one single type of event has been singled-out.  Also, our selection comprises significant variety and spans generations as well as genres.  These songs represent our thoughts on the matter of music for events, collected in a very general list.  Do not take it all to heart.  Rather, leverage this list for your own ideas of what works in your individual situation.
This list contains approximately 2 Days of music! Only the first 100 songs list here. Enter Spotify to examine the complete list in detail.
Groove
This list is a subset of the generic list  and contains music well-known to get folks either singing, dancing or both.  You will discover many heavy beats and sing-a-long possibilities in this collection.  To get people to move, they've got to hear a good groove!  To get people singing, likely your making their feet start tapping.  Mountains of music plays in ears everyday.  Where music is concerned, more than one solution will always exist.


This list contains nearly a day's worth of music! Only the first 100 songs list here. Enter Spotify to examine the complete list in detail.



Injury
This list features songs a bit toned down during moments requiring a little less edge through loudspeakers.  Certain types of timeouts, injuries in particular, warrant music with less pop to it.  Bad weather can slow things down as well.  There will be moments when you need the crowd less pumped up and these pieces might be good for some of that.  We cannot emphasize enough putting a lot of thought in to your own lists will yield amazing results for you and your organizations.  Our lists are suggestions, yours are choices.

This list contains approximately 8 hours worth of music! Only the first 100 songs list here. Enter Spotify to examine the complete list in detail.



Rap
Our most controversial, yet fastest growing, section of music.  Rap and Hip-Hop are extremely popular genres of popular music in today's society.  Many challenges surround this style, however. First and foremost, recording artists leverage profanity to embellish  many, not all, of the lyrics.  Secondly, numerous songs contain topics considered unsuitable for quite a few audiences of ranging ages: sex, drugs, violence, religion and race.  Some parents may very well like the music themselves but are simply not comfortable with their children hearing it.  It leaves the music operator in a huge dilemma: to play and please some or to not play and please others.


RULE: Of course if even the slightest hint looms regarding playing a piece of music over the PA system, DON'T PLAY IT!!!


Truly a troubling situation, current social popularity mandates some to be on hand for playing.  This obligates whomever plays the music to be very selective in their choices, PLUS, ensuring they are using the cleanest possible versions. The industry has adopted a clean and explicit nomenclature to help folks easily find versions where profanity and controversial wording has been removed.  Look for either a "C" or no notation and, this will represent a cleaned up copy of the song.  However, one is not done there. Care must be taken with ALL music to understand the subject matter with the music is appropriate for all audiences.


We have assembled a basic list of Rap and Hip-Hop to choose from which has been played publicly in discretionary venues.  Make sure to know the type of audience sits in the stands before playing any type of music.  Music can be enjoyable for all, yes.  On the other hand, a nightmare ensues when some in the stands view music or announcements offensive to them or their families.  So, BE CAREFUL and HAVE FUN!!!


This list contains approximately 8 Hours of music! Only the first 100 songs list here. Enter Spotify to examine the complete list in detail.



Anthem
We do not recommend one National Anthem over another.  Actually, it is considerably more important we provide a comprehensive list of National Anthems from all over the world.  For those who announce international sports and in countries other than the United States, familiarity with National Anthems is paramount.
For the National Anthem of the United States, the "Star-Spangled Banner", the rule of the thumb is to keep it to under 90 seconds in length.  This, also, applies to "God Bless America" and "Take Me Out to the Ballgame".  The primary reason being contests have time limits (especially when the media is covering the event) for starting and between periods of play; therefore, limited time exists to execute the song and stay on time.  Whether you or your organization chooses a capella, military band, orchestra or any other version stands less relevant than keeping the version within appropriate time limits.


This list covers over 200 countries and territories. Enter Spotify to examine the complete list in detail.
Rain
Boy, this is an important list.  Folks ask all the time what to play during a rainout.  Well…if it is a rainout, doesn't everyone just go home?  You are kidding, right?!  The first little sign that rain is letting up, coaches are out checking the fields to see if the ballgame can go on.  Folks in press boxes worldwide sit for hours during storms because coaches will wait it out in the hopes of the most remote chance of their teams taking the field.
And so…what to play?  Most people can come up with 10-20 Rain Songs off the tops of their heads.  Awesome but, you could be sitting for hours.  What to do.  What to do.  Guess what?!  We've helped out by compiling a great list of over 100 weather songs!!!  Songs you've never heard of…  Songs you've long forgotten…  Pick and choose to your heart's content music from our list that will entertain everyone until the clouds clear!


This list contains over 10 hours of pure weather music! Only the first 100 songs list here. Enter Spotify to examine the complete list in detail.



Special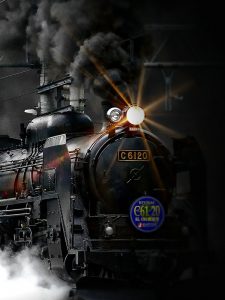 It's always good to have some specialized songs and noises on hand.  Where would an announcer be if they did not have "Happy Birthday" or "We Are The Champions" in the pile?  The "Imperial March" from Star Wars has been employed countless times to introduce umpires.  To be prepared, you need to have your set of specialized crowd songs in your arsenal if music is obligatory in your duties.


Don't stop there.  Numerous companies professionally produce sounds you can play during a game.  Any of the traditional bugle charges are great fun and get a sleepy crowd engaged with the action quick!  Locomotive sounds for pitchers and police sirens for hockey goals add that extra spunk to the program that fans, coaches, players AND administrators just love.  How about organ clips of the Mexican Hat Dance or the Can Can which we've all grown up listening to in Major League ballparks?  Then, there's the "We Will Rock You" stomps and hand claps.  Captain Audio and Matthew Farquhar, as examples, have large sets for purchase online and they are magnificent.  The majority p.a. announcers lodged with music duties have heaps of noises and clips they keep at their fingertips.  Find some that work for you and build your own specialized set.


We've created a very brief list of ideas that are very usable but, this is far from exhaustive. Use what's here or build your own. The idea is to get thinking about what's needed in each individual situation. Enjoy!


Holiday

Every year the holidays come and invariably, a scramble for a good seasonal set ensues. Fear not we have worked hard to assemble hours of holiday songs from the classic to the NOW which will keep your audience rocking in the holiday spirit!


Yes, Mariah Carey is on there as well as Bing Crosby. We took it a step further with some fun rap and hip-hop versions as well. On our holiday list, we have something for everyone's taste in the stands!


Our list is, of course, not exhaustive. Use our example to create your own fan friendly list to bring everybody into the holiday swing. Enjoy them!