Game Workers incl Public Address Announcer and Play by Play Broadcaster ( High School )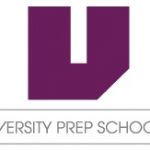 Website University Prep
As one of the oldest Detroit-based charter school systems, University Prep Schools encompasses three
Job Description Summary
Game Management workers are responsible for a variety of duties surrounding home and away interscholastic athletics. Assists with set-up and breakdown of facilities and equipment for athletic competitions. Assist with photography, videography, multimedia design, marketing and more.
Specific Duties
Attend mandatory orientation and job training. Game workers will be trained in various positions for each season. Game Worker positions include but are not limited to video production, live stream, video record, play by play broadcasting, photography, multimedia design, official stats keeping, shot clock and scoreboard (training provided), PA announcer, on field/court crew, marketing team, fan experience team, IM sports team. Sports and Activities include; football, soccer, volleyball, cross country, golf, basketball, swimming, cheerleading, sailing, e-sports, baseball, wrestling, softball, team managers and track and field.
Aligns with UPrep Athletics home contests, Intramural Sports & other activities.
Minimum Qualifications
Basic knowledge of sports and sports equipment. Ability to lift and transport equipment. Good communication skills and willingness to learn new skills.
Preferred Qualifications
Previous experience with athletics and game management.