Game Worker incl Public Address Announcer ( High School )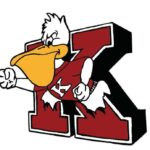 Website KlamathUnionHS Klamath Union High School
Job Description
Supports KU Athletics & Activities by performing one of the following duties during athletic events:
Ticket Taker – Receives money and issues tickets to any KUHS events that require paid admission.
Scoreboard Operator – Runs the clock, keeps track of score, and other stats depending on the sport.
Announcer – Provides OSAA announcements, line-ups, and in-game announcements at the varsity level.
Schedule and hours of events vary.
This is a temporary position that ends on June 15 each year. Applicants will need to reapply for the next school year after July 1.
Rate of Pay: $15.45
Position Type: Not provided
Positions Available: 31
Employer Description
The Klamath Falls City Schools operates a total of six schools serving 3,000 students. There are four elementary schools serving grades K-5; one middle school serving grades 6 – 8; and one high school for grades 9 – 12. The district has a staff of over 400 highly qualified personnel.
Located an hour or less from the unspoiled natural settings of Crater Lake, the Lava Beds National Monument and several national wildlife refuges, the Klamath Basin is endowed with clear blue skies, numerous rivers, bountiful lakes, peaceful forests and scenic mountains. It is truly an outdoor wonderland every single day. Seasonal outdoor activities include sailing and windsurfing, backpacking and fishing, water and snow skiing, and many other exciting as well as relaxing recreational opportunities.
While Klamath Falls provides a more relaxed pace of living than metropolitan areas, residents enjoy the best of both worlds in that they can be in Portland, Reno, or San Francisco by car in about five to seven hours – considerably less by air. The local community features museums, art establishments, a performing arts center, county library, and an outstanding medical center. It boasts a well-kept system of parks and play grounds, four golf courses, churches of various denominations, YMCA, fitness centers and swimming pools Learn more about us…
Job Requirements
Contact Information
Renee Clark , HR Director
1336 Avalon Street
Klamath Falls, Oregon 97603
Phone: 541-883-4702
Fax: 5418834725
Email: click here