Athletics Facilities & Events Asst. incl. Public Address Announcer ( Division II )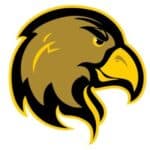 Website LAGoldenEagles California State University Los Angeles
NCAA Division II – CCAA
Applications are currently being accepted to establish a pool of qualified applicants. Applications for these pool positions will be accepted on a continuing basis through 4/30/2023.
Job No: 517495; 8/18/2022
ATHLETICS FACILITIES AND EVENTS ASSISTANT
Casual Worker
Athletics
Salary Range: $15.00 – $140.00/Hourly
Work Schedule: Hours to be arranged, on-call; must be available for weekdays, weekends, and evening home game matches; non-exempt classification; temporary position ends on or before June 30, 2023; may be extended.
Essential Functions: Under the supervision of the Facility and Events Manager, the incumbent is responsible for ensuring the comfort and safety of athletic events participants and spectators and assisting in other athletic game day operations as assigned. Other duties include but are not limited to setting up and taking down tables, chairs, and other event apparatus; monitoring event entrance and exit points; and/or serving as the event public address announcer, statistician, ball retriever, ticket seller, running the shot clock and/or scoreboard, running game-day promotions and contests, assisting in the marketing and promotions as well as the overall running of athletic contests and/or fundraiser events.
Required Qualifications & Experience: The incumbent must have the ability to work efficiently, effectively, and agreeably under pressure; work independently and work well with others. The incumbent must have a demonstrated interest and/or ability to work in a multicultural/multiethnic environment. A background check (including a criminal records check) must be completed satisfactorily before any candidate can be offered a position with the California State University. Failure to satisfactorily complete the background check may affect the application status of applicants or continued employment of current California State University employees who may apply for the position.

CSU requires faculty, staff, and students who are accessing campus facilities to be immunized against COVID-19 or declare a medical or religious exemption from doing so. Any candidates advanced in a currently open search process should be prepared to comply with this requirement. The systemwide policy can be found at https://calstate.policystat.com/policy/9779821/latest/ and questions may be sent to [email protected].

California State University, Los Angeles, as part of the CSU system, is a State of California Employer. As such, the University requires all employees upon date of hire to reside in the State of California.

As of January 1, 2022 the CSU Out-of-State Employment Policy prohibits the hiring of employees to perform CSU-related work outside the state of California.
Desired Qualifications: Willingness and ability to be courteous and maintain a neat appearance as a representative of the University.
Closing Date: Review of applications will begin on September 1, 2022 and will continue until the position is filled; however, the position may close when an adequate number of qualified applications are received. A COMPLETED ON-LINE CAL STATE LA EMPLOYMENT APPLICATION IS REQUIRED. RESUMES WILL NOT BE ACCEPTED IN LIEU OF A COMPLETED APPLICATION.
The person holding this position is considered a "mandated reporter" under the California Child Abuse and Neglect Reporting Act and is required to comply with the requirements set forth in CSU Executive Order 1083 revised July 21, 2017, as a condition of employment.

In addition to meeting fully its obligations under federal and state law, California State University, Los Angeles is committed to creating a community in which a diverse population can live and work in an atmosphere of tolerance, civility and respect for the rights and sensibilities of each individual. To that end, all qualified individuals will receive equal consideration without regard to economic status, race, ethnicity, color, religion, disability, national origin or cultural background, political views, sex or sexual orientation, gender, or other personal characteristics or beliefs.

Candidates must demonstrate ability and/or interest in working in a multicultural/multiethnic environment. Certain positions require fingerprinting. The University actively encourages qualified minorities, women and persons with a disability to apply. Upon request, reasonable accommodation will be provided to individuals with protected disabilities to (a) complete the employment process and (b) perform essential job functions when this does not cause an undue hardship. We are an Equal Opportunity/Title IX Employer.

To obtain employment information for the impaired call:
TDD Line (323) 343-3670
24-hour Dial-A-Job Line (323) 343-3678
Advertised: Aug 18, 2022 (9:00 AM) Pacific Daylight Time
Applications Close: Apr 30, 2023 (11:55 PM) Pacific Daylight Time