Game Day Assistant incl Public Address Announcer ( Division I )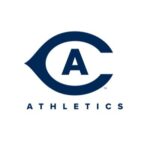 Website ucdavisaggies University of California, Davis
NCAA Division I - Big West
Department Description
Department Purpose

The UC Davis Department of Intercollegiate Athletics (ICA) in partnership with the Associated Students, University of California, Davis (ASUCD) has established a number of new full-time staff positions that will be referred to as, ICA & ASUCD Fellowships. These positions will be available to recent UC Davis graduates who aspire to work within Intercollegiate Athletics and meet the qualifications as outlined in the following job description.

Job Summary

Game-day assistants will handle a variety of responsibilities involving the following sports: football, men's and women's basketball, baseball, softball, women's water polo, equestrian and field hockey. At home events, individuals will serve as a PA announcer, stats inputter, stats caller, organizing live stats broadcasts, official scorekeeper (baseball/softball), writing recaps and posting content to appropriate social media channels.

Assist in writing press releases and feature stories, assisting in production of both print and online publications, coordinating game-day services for specific sports and assisting in services with others, compiling/maintaining statistics and records, and coordinating interview requests from outside media outlets.

POSITION INFORMATION

| | |
| --- | --- |
| Salary Range | $15.00/hr. |
| No. of Positions      | 5 |
| Appointment Type | Limited |
| Percentage of Time | 25% |
| Shift Hours | Variable |
| Location | Davis, CA. |
| Union Representation | No |
| Benefits Eligible | No |
| Apply by Date | August 17th 2022 |

WORK ENVIRONMENT

The Smoke and Tobacco Free Environment policy is intended to provide a healthier, safer, and more productive work and learning environment for the entire UC community. The University of California prohibits smoking and tobacco use at all University owned or leased properties, or facilities operated by UC staff or faculty. Smoking and tobacco use are strictly prohibited in indoor and outdoor spaces, parking lots, residential space, and University vehicles.

https://ucdavispolicy.ellucid.com/documents/view/271

MINIMUM QUALIFICATIONS

Minimum Education/Experience:           

Experience on Macintosh computers, although familiarity with both Mac OS and Windows is preferred.

Minimum Knowledge, Skills, and Abilities (KSA) :

Strong oral and written communication skills.
Proficiency in Microsoft Office (primarily Word and Excel).
Strong familiarity with the most common social media platforms.

PREFERRED QUALIFICATIONS

Additional Preferred License/Certification:

Preferred Education/Experience:           

Experience with such programs as Adobe Creative Suite (e.g. InDesign, Photoshop, Acrobat, Illustrated) and basic web editing (e.g. HTML).

Preferred Knowledge, Skills, and Abilities (KSA) :

Knowledge of keeping statistics and serving as an official scorer.

SPECIAL REQUIREMENTS

The University of California has implemented a SARS-CoV-2 (COVID-19) Vaccination Program SARS-CoV-2 Vaccination Policy (ucop.edu) covering all employees.  To be compliant with the policy, employees must submit proof of vaccination or a University-approved exception or deferral.

Background Check

This position is a critical position and subject to a background check. Employment is contingent upon successful completion of background investigation including criminal history and identity checks.