Play by Play Announcer (WFAN/WCBS-AM) (MLB Baseball)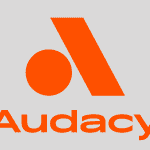 Your new audio home for all the music, news, sports, and podcasts that matter to you. Live and on-demand. It's all here.
Overview
We are looking for Play by Play Announcer to provide fill in coverage to staff announcers as needed on our MLB baseball (english language) broadcasts during preseason, regular season and post season.
Participate in live pre-game and post-games shows
Conduct live interviews with players, coaching and team management
Post on all social media platforms
Participate in content creation across all platforms
Appearances on WFAN and WCBS AM
Fill-in and guest appearances during the off-season
Make guest appearances on radio, television, and online media, as required
Responsibilities
What You'll Do:
Requirements:
Prior experience in sports play by play announcing in MLB
Familiarity and passion for NY based MLB teams
Must have ability to work daytime, evenings and weekends as schedule requires
Must have ability to travel
Must meet MLB team background check, if required
Familiar with all FCC broadcast requirements
Ability to operate a board
Qualifications
Vaccination Requirements
Pursuant to NYC's Vaccination Workplace Requirement, employers may not allow any unvaccinated workers to work at their workplace. Therefore, we require all incoming employees who will be working in our New York City offices to be fully vaccinated against the coronavirus. If hired, you will be required to provide proof of vaccination, which will be kept confidential. If you are not vaccinated, or partially vaccinated currently, but willing to become fully vaccinated, we invite you to still apply.
Audacy is committed to providing a safe and inclusive work environment for all and we recognize that some individuals may have a sincerely held religious belief as it pertains to the practice of immunization or a medical disability which may prevent them from becoming vaccinated. Individuals who cannot be fully vaccinated due to a sincere religious belief or medical disability may request an accommodation. We request that you refrain from discussing religious beliefs or medical conditions during the interview process. If you believe you need an accommodation, you will have an opportunity to submit your request during the interview process. All requests for accommodation will remain confidential and reviewed by selected individuals within the HR department. We cannot guarantee that all requests for accommodation will be granted. Please refer to our EEO policy and statement below.
About Us
Audacy, Inc. (NYSE: AUD) is a scaled, multi-platform audio content and entertainment company with the country's best radio broadcasting group, a leader in virtually every segment of audio, and America's #1 creator of original, premium audio. Audacy engages over 170 million consumers each month, bringing people together around the news, sports, podcasts and music that matter to them. Learn more at www.audacyinc.com, Facebook (Audacy Corp) and Twitter (@AudacyCorp).
EEO
Audacy is an Equal Opportunity and Affirmative Action Employer. Audacy affords equal employment opportunity to qualified individuals regardless of their race, color, religion or religious creed, sex/ gender (including pregnancy, childbirth, breastfeeding, or related medical conditions), sexual orientation, gender identity, gender expression, national origin, ancestry, age (over 40), physical or mental disability, medical condition, genetic information, marital status, military or veteran status, or other classification protected by applicable federal, state, or local law, and to comply with all applicable laws and regulations. Consistent with our commitment to equal employment opportunity, we provide reasonable accommodations to qualified individuals with disabilities who need assistance in applying electronically for a position with Audacy, unless doing so would impose an undue hardship. To request a reasonable accommodation for this purpose, please call 1-610-660-5614. Please note that this phone number is to be used solely to request an accommodation with respect to the online application process. Calls for any other reason will not be returned. Reasonable accommodation requests are considered on a case-by-case basis.