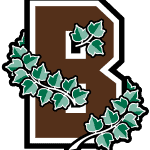 Website BrownAthletics Brown University
NCAA Division I
The public address announcer is responsible for informing everyone in the attendance at an athletic contest any and all pertinent information that is occurring during the event. In addition, the PA announcer must do commercial "reads" throughout the game or event. The ability to annunciate clearly and accurately and project to a large crowd is necessary. In addition, knowledge of the event, and its rules, and the appropriate time to announce is extremely important.
All division employees are required to demonstrate exemplary ethical conduct and conformance to NCAA rules and regulations; the duties of the position are to be performed in compliance with all NCAA, Ivy League and ECAC rules and regulations; and any rules violations on behalf of themselves or any knowledge of violations within the division are to be reported to the appropriate parties.
Qualifications
Must have a comprehensive knowledge of a given sports rules and regulations.
This position also requires a knowledge of, or demonstrated ability to learn, specific game protocol as it pertains to Ivy League and NCAA rules.
During events, the public address announcer may have to interact with and work alongside the following: assigned game officials, Athletic Communications staff, Event Management staff, and Marketing and Promotions staff.
Must be able to observe and react to events on the field/court/athletic venue in order to accurately announce information.
Must have an excellent speaking voice and ability to project and annunciate and the ability to read announcements in a timely fashion.
Possess a willingness and ability to support a diverse and inclusive environment.
The successful candidate for this position with be required to complete a criminal background check satisfactory to Brown University prior to commencing employment.
Background Check – Criminal
In order to maintain 90% or greater universal vaccination rates on campus, all newly hired employees at Brown University must receive the final dose of the COVID-19 vaccine before they begin work, unless they are approved for a medical or religious exemption. For more information, please visit the Healthy Brown site.
Recruiting Start Date:
2021-08-19-07:00
Job Posting Title:
Athletic Public Address Announcer
Department:
Athletics & Physical Education
Grade:
Grade 7
Worker Type:
Employee
Worker Sub-Type:
Seasonal/Intermittent (Fixed Term) (Seasonal)
Time Type:
Part time
Scheduled Weekly Hours:
12
Submission Guidelines:
Please note that in order to be considered an applicant for any staff position at Brown University you must submit an application form for each position for which you believe you are qualified. Applications are not kept on file for future positions. Please include a cover letter and resume with each position application.
Still Have Questions?
If you have any questions you may contact [email protected]
EEO Statement:
Brown University is an E-Verify Employer.
Brown University is committed to fostering a diverse and inclusive academic global community; as an EEO/AA employer, Brown considers applicants for employment without regard to, and does not discriminate on the basis of, gender, sex, sexual orientation, gender identity, national origin, age, race, protected veteran status, disability, or any other legally protected status.