Control Room Staff incl Announcer
____________________________________________________________________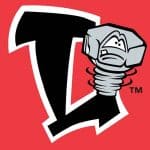 Website LansingLugnuts Lansing Lugnuts
High-A Affiliate of the Oakland Athletics
Job Summary:
The press box staff works cooperatively as a part of the Lugnuts' in-game entertainment staff. Individuals have the opportunity to rotate and learn all positions within the press box as defined below.
Preferred qualifications for any press box position include: strong editing background; experience with live production, including familiarity with video equipment, cameras and switcher equipment; strong computer skills; well organized with the ability to think quickly in stressful situations; and the ability to work with people in a coordinated effort and a team atmosphere.
 Switcher/Technical Director – The switcher is directly responsible for operation of the video switcher during all elements of Lugnuts games. This person is also responsible for communicatng upcoming day events and live camera shots needed with all camera operators.
Show Control Operator – The Show Control operator is responsible for the operation of the Lansing Lugnuts LED video boards before and during the Lugnuts home games.
Video Camera Operator – Responsible for the operation of the Lansing Lugnuts video camera before and during Lugnuts games. The person is directly responsible for following live game action, in-game contests, and crowd shots.
3Play Video Replay Operator – Responsible for the operation of the Lansing Lugnuts video  replays on the LED video board during Lugnuts games. The person is also directly responsible for organzing, editing, and compiling clips and editing a pre-game highlight video for each game.
Statistics Operator – Watch and record statistics into the stats computer through Dak Stats as the game is happening. Stats need to be entered accurately. Stats will be displayed on the main video board and right field ribbon board throughout the game. Pressing the corresponding balls, strikes, outs, runs, scored, etc into the All-Sport. Must be able to pay attention to the baseball game an keep track of the "count" throughout the game.
Pitch Clock Operator – Operator starts and resets the Pitch Clock for each pitch.  New position for the 2022 Season.

Public Address Announcer – The in-stadium voice of the Lugnuts; reads pre-game announcements, sponsored reads, starting lineups, presentations pitching changes, etc. 
Hours:
The Lugnuts' season consists of 67 home games that are played between April and September.  Working in the Press Box requires you to have a flexible schedule which will include Friday, Saturday and Sunday hours as well as a commitment of approximately 50 of the 67 team home games. The position includes training in March as well.
START DATE:            First game April 6th, training will be mid-March.
We are an equal opportunity employer and all qualified applicants will receive consideration for employment without regard to race, color, religion, national origin, sex, sexual orientation, age, disability, gender identity, marital or veteran status, or any other protected class.