Play-By-Play Broadcaster – Hockey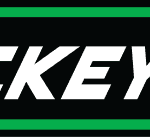 Website MyHockeyTV HockeyTV
Your Source For Watching Unlimited Hockey
What we are looking for…
We are looking to widen our base of contractors in the area and working this event could lead to further opportunities for future event assignments in the area.
We are looking for play-by-play broadcasters for an upcoming showcase tournament in the St. Louis, MO area at the St. Peters Rec-Plex
The event runs from 10/1/21 to 10/4/21
Game times vary from starting as early as 7am to 9pm.
Event Venue
St. Peters Rec-Plex
5200 Mexico Rd, St Peters, MO 63376
Successful candidate will call 7 games per day
Compensation is up to $245/day
*Must be able to work as a local in St. Peters, MO
Your position on the team…
Provide quality play-by-play announcing of hockey games that are streamed LIVE on HockeyTV.
Work closely with the on-site engineer and videographer to ensure a high-quality broadcast.
We will require you to be set up and ready to announce at your location 60 minutes prior to game start time.
The experience you bring to the team…
Experience announcing and/or providing play-by-play.
Experience playing hockey or knowledge of the sport is highly preferred.
Video and audio production knowledge are a plus.
Must have reliable transportation.
Ability to work early mornings and late nights. Games start as early as 7am and end as late as 11pm.
Please note: this position requires standing for extended periods of time in cold ice arenas.
Please indicate in your application the dates of the event you are available.
We're committed to an inclusive, accessible work environment, where all of our workforce feels valued, respected and supported. Only applicants selected for an interview will be contacted.
Why HockeyTV?
HockeyTV is the ultimate online destination to watch ice hockey. Going to www.HockeyTV.com, viewers now have the most powerful online solution ever for viewing, archiving, and managing hockey footage – from individual plays to complete games.
While NHL hockey gets broadcast on television, HockeyTV specializes in bringing you games that cannot be found anywhere else. HockeyTV partners with ice hockey leagues, teams, and national governing bodies to bring you this action the way you want to watch it.
HockeyTV takes on-ice action from the rink to laptops, desktops, tablets, smartphones, and TV devices such as Roku. More than 25,000 games will be streamed live on HockeyTV this season from hundreds of elite amateur leagues.
HockeyTV is a service of HockeyTech, the worldwide leader in hockey related technology, analytics, video, and information services.
Contract length: 4 days
Expected start date: 2021-10-1
Application deadline: 2021-09-29
Expected start date: 2021-10-01
Job Types: Part-time, Temporary, Contract
Salary: Up to $245.00 per day
Schedule:
12 hour shift
Day shift
Night shift
Weekend availability
Application Question(s):
Enter which days (Friday, Saturday, Sunday, Monday) you are able to work this job.
Experience:
announcing a sports game: 1 year (Preferred)
Work Remotely: