____________________________________________________________________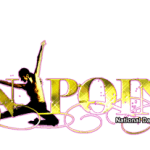 Website On_Point_Dance On Point Dance Competition
10th Anniversary this season
Job details
Job Type
Part-time
Temporary
Contract
Number of hires for this role
1
Qualifications
Public speaking: 1 year (Preferred)

Driver's License (Preferred)

US work authorization (Preferred)
Full Job Description
On Point National Dance Competition is a New Jersey based company that produces amateur dance competitions for youth ages 4-18 across the country. Our company is currently assembling a team of talented, hard-working individuals to help us produce our 2022 events and we would love for you to be part of our dynamic team! Selected team members will demonstrate strong organizational skills and be able to administer every detail of his or her duties so precisely and smoothly that everyone in attendance is only aware of the fun they are having!!
Announcer duties include lining up music for routines, maintaining proper sound levels, announcing on a microphone, and having the ability to improvise when necessary. Candidates will showcase their larger than life personality through their speaking and be able to read confidently and fluidly. On Point's Announcer will be able to multi-task efficiently, announcing and playing music in a timely, organized manner, while shouldering the responsibility of keeping the event on schedule. The position also includes a variety of other duties including setting up and breaking down each event.
Applicants must be at least 18 years of age and based in/near Central NJ with the ability to travel from February through May. Most work weekends will include a Thursday departure and a Monday return. The Announcer/Sound Tech will have a driver's license and their own reliable transportation to On Point's corporate office.
Job Descriptions/Expectations:
Comfortable with public speaking
Confident, fluid reader
MUST be proficient with live soundboards, PA systems and monitors
Excellent pronunciation and vocal projection
HIGH ENERGY with a positive personality
Reliability and attention to detail is a MUST!
Well-groomed appearance
Ability to work long hours in high-stress theatrical production environments
Physically able to lift/lower equipment for load-in/load-out at corporate office and for set-up/break-down at each event
May be responsible for driving company van, paid for by On Point
Outstanding customer service skills. Must enjoy interacting with the public, especially children!
Past dance convention/competition experience is very helpful!
This position is a part-time, seasonal, 1099 contract position. Please do not apply unless you are available all of the following weekends – including Thursdays and Mondays:
February 25-27 Norfolk, VA
March 4-6 Morristown, NJ
March 11-13 Albemarle, NC
March 18-20 Laurel, MD
March 25-27 West Milford, NJ
April 1-3 Warren, NJ
April 8-10 Bellingham, MA
April 29 – May 1 Williamstown, NJ
May 20-22 Woodbridge, VA
July 4-11 Virginia Beach, VA NATIONALS
Do you meet all of the criteria we seek in a candidate?
Do you have a driver's license and your own reliable transportation?
Are you available all of the dates listed (Thursday through Monday)?
Does your resume include a working telephone number to reach you?
If so, please submit your resume to be considered for an interview. Please be sure to include why you think you are the right candidate for the position. All interviews will take place in Hillsborough, NJ. Weekly compensation is tiered based on the length of each event. Event transportation, double-occupancy hotel accommodations and on-site meals are also provided.
Job Types: Part-time, Contract, Temporary
Pay: $300.00 – $560.00 per week
Schedule:
COVID-19 considerations:
The safety of On Point's crew and customers is our #1 priority! Applicable national, state, regional, and local COVID-19 guidelines will be implemented for each event.
Experience:
Public speaking: 1 year (Preferred)
License/Certification:
Driver's License (Preferred)
Work Location: Multiple Locations