Public Address Announcer ( NBA G League )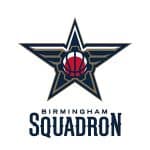 Website GleagueSquadron Birmingham Squadron
Affiliated with New Orleans Pelicans and Saints
If you are interested in sports jobs with the New Orleans Pelicans, 
you're in the right place!
The Birmingham Squadron are looking for their In-Game Public Address Announcer (PA Announcer). The Birmingham Squadron PA Announcer will work under the supervision, guidance and direction of the Manager of Game Experience and will service as an in-game personality for all Squadron home games including regular season and playoffs. The In-Game PA Announcer will abide by all NBA / NBA G League rules and procedures and follow the requests of Birmingham Squadron staff and sponsors. Whether they are assisting with contests & promotions or interacting with ticketholders, their voice, personality and presence will need to effortlessly draw people in. This seasonal, part-time position reports to the Manager of Game Experience.
ESSENTIAL DUTIES AND RESPONSIBILITIES
Serve as the In-Game PA Announcer during Birmingham Squadron home games;

Work all scheduled home games as well as attend pre-game rehearsals, meetings and special events;

Understand scripts and basketball related information in order to deliver a flawless performance;

Closely monitor the game flow and on-court action at all times;

Interpret the officials calls throughout the game and communicate all calls back to the audience;

Keeps track of the all of the official's calls such as fouls, technicals, bonus, ejections, etc through game day spreadsheet.

Announce starting line-ups, Pre-game, in-game and post-game announcements, public address announcements, presentations, sponsorship announcements, contests, and coming events;

Maintain a well-groomed appearance that aligns with the Squadron brand.
QUALIFICATIONS
Extensive experience working as on-camera talent;

Prior experience working as a basketball PA Announcer is a bonus;

Strong, clear vocal ability that's suitable for in-arena;

read carefully, clearly and ad-lib when necessary;

Can easily follow strict timing and adjust when necessary;

Experience with microphone systems;

Strong knowledge of the Birmingham market and Birmingham Squadron team along with our corporate partners;

Must have positive attitude and represent the brand in a professional manner;

Must be able to work with all levels of management, staff, fans, etc;

Comfort engaging with, and announcing to, large crowds;

Knowledge of basketball preferred
Must be at least 18 years of age at time of application submission;

Must be able to adapt to a fast paced environment where attention to detail is critical;

Must possess exceptional communication skills (both written and verbal);

Must be available to work every home game (pre-season, regular season and post-season) and attend all scheduled pre-game meetings & rehearsals;

Must be adaptable and able to pivot as circumstances change;

Must be able to multi-task and prioritize complex tasks;

Must be well versed in sports terminology and basketball operations;

Must be punctual and reliable;

Must exhibit sound judgment and discretion at all times;

Must have ability to engage/excite the crowd.
WORKING CONDITIONS
This position may require travel up to 5%.

This position requires the ability to lift up to 10 pounds.

 The incumbent will spend the majority of their time between at the Birmingham Jefferson Convention Complex (BJCC) for Birmingham Squadron games and on occasion external Squadron events. He/she will be expected to attend Squadron games at the Legacy Arena at the BJCC, as well as other related events that may take place on weekends and/or holidays. The incumbent must arrive 2-3 hours prior to the start of the Squadron games.
Applications must be submitted online. Please do not mail or email resumes to the Pelicans. All qualified candidates will be contacted by phone and/or by email. Please do not contact the Pelicans Human Resources or Hiring Manager to check the status of your application. When applying, please be sure your updated contact information is provided.
The New Orleans Pelicans are committed to providing equal employment opportunities for candidates and employees regardless of their membership in any protected classifications. The Pelicans will not discriminate in violation of the law on the basis of race, color, age, national origin, sex (including sexual orientation, gender identity, transgender status, and pregnancy), religion, physical or mental disability, genetic information, marital status, veteran status, familial status, status as a victim of domestic violence, and/or any other legally protected class under applicable federal, state, or local laws. This anti-discrimination policy applies with respect to all employment decisions, including but not limited to hiring, promotion, discipline, and discharge. The Pelicans are committed to equal opportunity for persons with disabilities in compliance with the Americans Disabilities Act and state law.  If you feel you need an accommodation for a disability, please inform us.  Requests for accommodation will be evaluated on a case-by-case basis.  If you request an accommodation, it is essential that you participate fully in the interactive process.