PA Announcer – Professional Lacrosse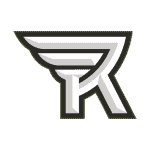 Website RocKnighthawks Rochester Knighthawks
NLL
Summary
To be an informative voice for the Rochester Knighthawks during all home games contributing toward a unique and entertaining experience for fans.  This is a part-time seasonal role.
Duties & Responsibilities
Communicate all announcements, including starting line ups, in-game updates, sponsor messaging, presentations and other announcements as set forth in the game-by-game script
Be attentive to pronunciation of player's names, as well as the rules and flow of lacrosse
Attend scheduled non-game day and offseason events as one of the voices of the Rochester Knighthawks; this includes potential community and sponsored events
Promote a positive fan experience and work as part of a creative team
Qualifications:
Strong vocal talent with a unique and definitive personality
Excellent knowledge of Lacrosse, including rules, positions, customs, rosters, and other game related statistics
Ability to multi-task and make timely adjustments in a stressful environment
Comfortable announcing to large crowds of all ages
Comfortable announcing complex names from a variety of ethnic backgrounds
Ability to attend all home game events, arriving several hours before, and attending appropriate pre-game meetings
Minimum of 2 years of experience working as an announcer in professional or major collegiate sports
Able to work non-traditional hours, in non-traditional settings, within a team atmosphere
Submission Requirements:
Submissions must include resume and a performance reel (no longer than 3 minutes in length). Videos are mandatory with application submission. Video submissions should include candidates' ability to communicate in-game updates following the play of a game. The recommended format for the video submissions is an unlisted YouTube or Vimeo link.
Audition Date
Invitations will be sent to potential candidates that are invited to attend an in-arena audition.