Event Staff including Announcer – Softball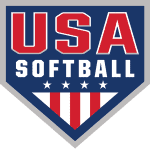 Website USASoftball USA Softball
ESSENTIAL RESPONSIBILITIES
The duties of the Event Staff are those duties promulgated by the USA Softball Events & Membership Department and shall include but not be limited to the following:
1. Represent the best interest of USA Softball by remaining professional in appearance & demeanor.
2. Work directly with the Event Managers of USA Softball in any task given.
3. Complete the self—onboarding process and/or any trainings required.
4. Arrive to shifts on time and remain flexible in the "close" time.
POSITIONS
Being a part of the temporary USA Softball Event Staff includes any of the following positions:
1. Ticket Booth Seller
2. Front Gate Monitor w/ Bag Checks
3. Back Fields Coordinator (COVID-19 related)
4. Merchandise Booth Manager
5. Scorekeeper/Scoreboard/Announcer Personnel
6. Stadium Press Box Assistant (manages music, live streaming, video board)
7. Runner (extra assistance to the Tournament Director)
DIFFICULTY OF WORK
Hours of work vary and are based on the USA Softball Hall of Fame event schedule. Majority of shifts needed are Friday-Sunday. Shifts typically last all day, but we are open to flexible schedules. Employees are provided with food, water and staff shirt.
JOB REQUIREMENTS & QUALIFICATIONS
1. Minimum 15 years of age.
2. Softball experience preferred.
3. Game Changer experience preferred.